By JAN LARSON McLAUGHLIN
BG Independent News

As the federal government shutdown drags into day 17 on Tuesday, the number of people caught up in the gridlock grows.
If the stalemate continues, it could affect local residents relying on food assistance, those needing help paying for utilities and transportation, and farmers who were promised some relief from tariffs.
Initially, the shutdown over funding for a wall between the U.S. and Mexico affected an estimated 800,000 federal employees. On this Friday, those workers will go through their first payday with no checks being given.
But as it continues, the stalemate will impact far more than those 800,000 workers.
Originally, the shutdown would have also halted tax returns to Americans. But the unpopularity of that prospect led to an announcement Monday afternoon that tax refunds will go out despite the government shutdown.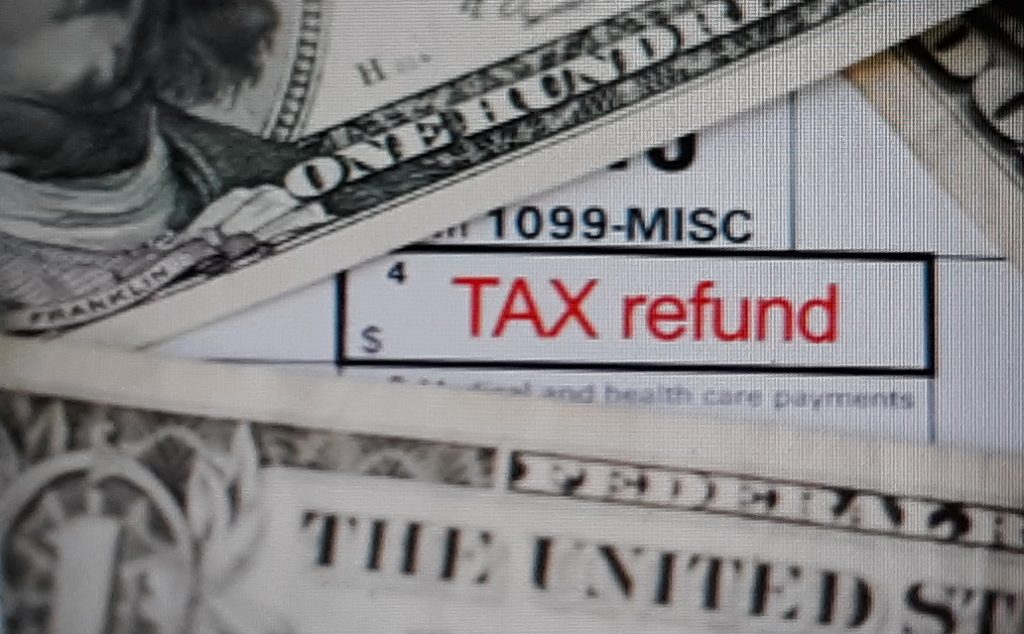 Prior to that announcement, local tax preparers were in a land of limbo.
"We haven't heard when the actual filing season might open," said Leah Jenne, of Stott CPA in Bowling Green.
Jenne and others in the tax business had been told that when returns are accepted, taxpayers will have to pay the amounts they owe – but they will have to wait on their refunds.
"You can file your returns, but you're not going to get a refund," Jenne said of the original tax season plan during the shutdown.
Jenne said she had one important question – "Are you going to attach some interest to this?" Then she added, "I know the answer."
The Internal Revenue Service is among the federal agencies affected by the government shutdown, and is reportedly operating with only 12.5 percent of its workforce, or fewer than 10,000 federal employees.
Stott CPA will be ready when taxpayers are – regardless of the IRS.
"At this point, it's business as usual as far as we're concerned," Jenne said.
But while a lifesaver has been tossed out for those citizens due tax returns, that same provision hasn't been extended to those in need of food assistance.
Over at the Wood County Department of Job and Family Services, there are 5,843 people who depend on SNAP (Supplemental Nutrition Assistance Program).
So far, those citizens don't have to worry, according to Dave Wigent, director of the county agency.
"The state saw the situation coming, so they drew down money from the feds pretty aggressively," Wigent said.
But if the shutdown lingers and that funding runs dry, then the state will be in a very difficult position, Wigent said.
"The state will then be in crisis to support the county operations," he said. "There is a tipping point."
If the state can't supplement, then it will be not only the food assistance facing cuts, but also the program that helps people with utility payments and transportation.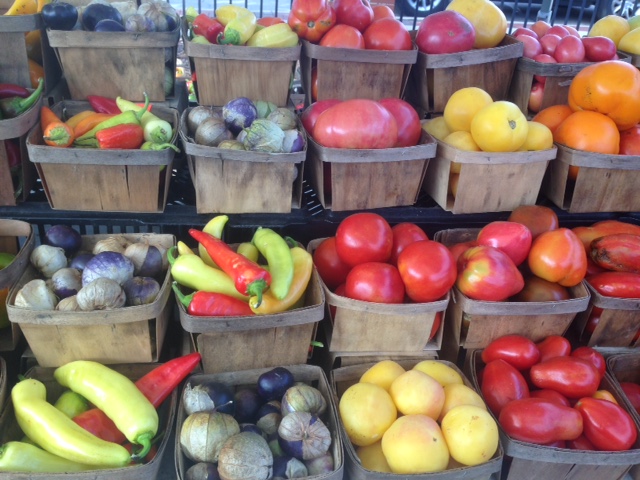 Next door at the Wood County Health Department, a prolonged shutdown could deplete the funding for WIC (Women, Infants and Children) – which currently helps provide nutritional food for 1,160 local babies, young children and pregnant women.
"I think we're good for awhile," said Ben Batey, the county health commissioner.
But if the shutdown interrupts the quarterly grant funding, that could all change.
"It's when it starts to get into a grant cycle," then problems occur, Batey said. "These stalemates can actually affect people at the local level."
The county health center also operates on federal funds – "if it lasts long enough, we could see an impact," he said.
"It all trickles down to us at some point," Batey said of stalled funding.
So far, the Ohio Department of Health has advised county health department officials to not worry, and assured that funding is guaranteed through January.
However, as the shutdown drags on, that offers less comfort.
"They didn't give further guidance," Batey said. "There's not a lot of information for us to go on."
If the funding dries up, the local health board will face the difficult decision of having to use local levy monies for WIC or the health center.
Down the road at the Wood County Veterans Services, Director Mary Hanna has been fielding some phone calls from local veterans worried about their benefits.
"So far, so good," Hanna said Monday afternoon.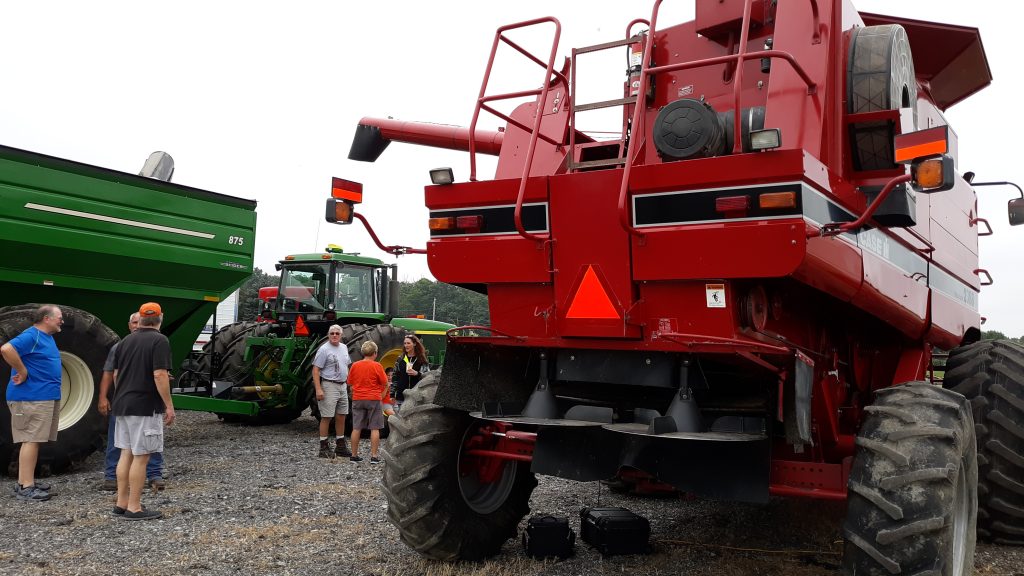 But in the same building, the local office of the Farm Service Agency is closed for business since it's an arm of the USDA – which has been furloughed due to the shutdown. That's the office that processes farm loans and gathers data farmers rely on when looking to their next season.
Farmers across the nation are now left waiting on subsidy payments, loans and data they need now to make plans for the spring.
The shutdown comes as a double whammy for some farmers, who have already encountered dropped commodity prices and the loss of foreign markets under President Donald Trump's trade war.
Applications are reportedly on hold for the $12 billion emergency aid package Trump and the Department of Agriculture promised farmers hurt by retaliatory tariffs from China and other nations.
The deadline to apply for that program was supposed to be Jan. 15, but may have to be extended.
One round of payments was made in November, but it's uncertain whether a second round was processed before thousands of USDA employees were furloughed. Farmers are waiting on that second payment because they need to start buying their seed, fertilizer and chemicals for 2019.
Though not as consequential as losing a paycheck, citizens have also encountered delays at airports as some TSA agents balk at having to work without pay. And some have found vacations to national parks different than planned – with all staff furloughed, restrooms not stocked and trash piling up.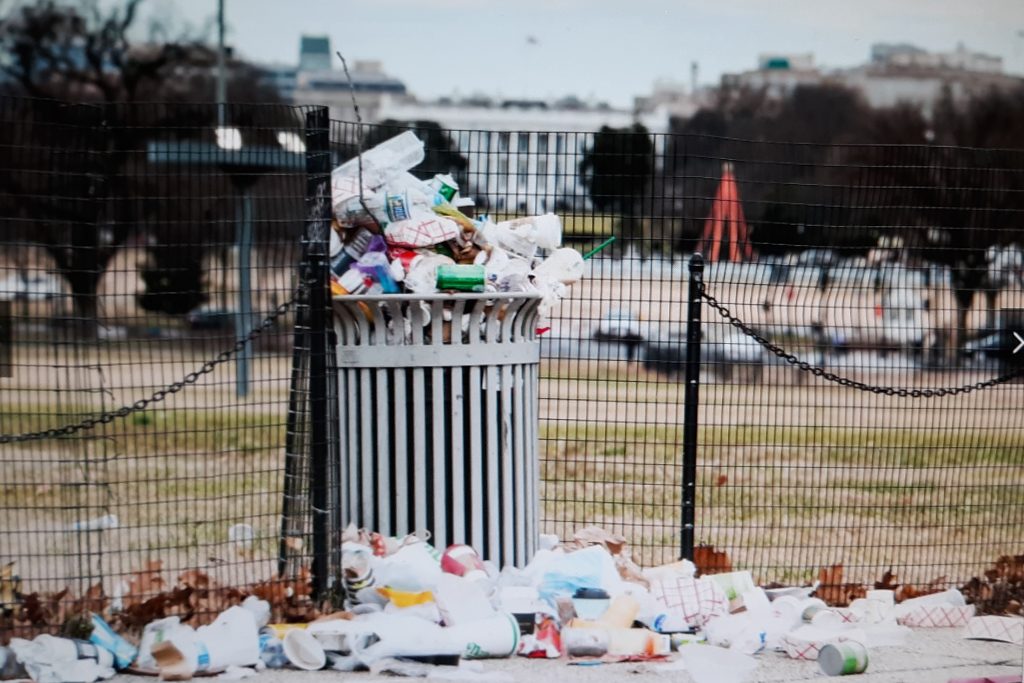 Nathan Meyer, of Pemberville, traveled with friends to some national parks in Utah during his winter break from Ohio State University. They didn't experience any problems in Zion National Park because the state of Utah had stepped in with funding during the national shutdown.
However, both the Arches and Canyonlands parks were closed.
"It snowed and since the parks had run out of funding they couldn't plow the roads, and they had to officially shut down both Arches and Canyonlands," Meyer said. "So that wasn't great."
But, it was worse for vacationers elsewhere, he said.
"Overall, I think we experienced less issues than people in other states due to Utah funding some of the parks until the new year," Meyer said.
Places of higher education are also not immune to the shutdown. Bowling Green State University was forced to cancel a Jan. 9 meeting for Equal Employment Opportunity Commission training. Due to the government shutdown, the EEOC facilitator was reportedly not permitted to conduct training.