Deadline for letters related to May 8, 2018, election must be submitted by noon, Sunday, May 6.
When BG Independent News launched the website bgindependentmedia.org, we questioned whether we wanted to get into running letters to the editor. From our long experience with newspapers, we both had very mixed feelings about those. Yes, having an open forum for readers to express their opinions is an important service to offer. But since that could mean publishing not infrequently things we knew were untrue, as well as expressions of hate speech, it left us uncomfortable. And while a newspaper has a corporate identity, BG Independent is far more identified with its principals, Jan McLaughlin and David Dupont. 
Just as we hold ourselves to certain standards, we'd like our letter writers to as well. First, this is not the place to express hatred of classes of people due to sexual orientation or race or religion. Nor are we interested in quick "elect Q for office B" statements with no support. If you want to make a claim for or against someone, offer evidence. We also will not publish back and forth arguments between writers.
To submit a letter or opinion piece, send it in the form of a text document or within the body of the email itself (no PDFs or photo files) to letters@bgindependentmedia.org. Though only your full name and city will be published, please include a phone number and street address for our reference. We will not post anything from anonymous sources.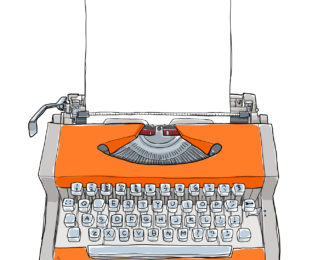 ICE's current practice of separating immigrant parents and children upon entering our country is abhorrent.   According to pediatricians this practice does irreparable damage to a child's emotional and psychological well being. Some of our countries' leaders say this practice is to deter families from illegally entering our country.  But, many are leaving their home countries due to persecution, poverty and corruption. Agreed, some illegals use children as a shield.  However, this is not a good reason to continue this horrendous inhumane practice. We profess to be a nation "Under God";  profess to care for our fellow human beings.  If we who profess this remain silent, our inaction is comparable to giving our consent to this repulsive practice. I have called and sent an e-mail to my two Senators as well as Representative Latta telling them to immediately cease this appalling practice.   Before I call I write down what I wish to say in order to correctly convey my opinion. For more information, google "immigrant families being separated." If you wish to let your Senators and Representative Latta know your opinion on this practice, below are their phone numbers and e-mail connections.   Representative Latta:  202-225-6405 or 800-826-3688 Senator Portman:  202-224-3353 Senator Brown:  202-224-2315 To e-mail our above congressmen, google "contact my senator and congressman" The best way to change this despicable practice is to let your Senators and Representative Latta know your opinion! Thank you for your consideration Esther Nagel, Custar, Ohio Posted by: David Dupont on June 8, 2018.
---
---
---
---
---
---
---
---
---
---
---
---
---
---
---
---
---
---
---
---
---
---
---
---
---
Posted by: admin1
on October 11, 2016.

Last revised by: David Dupont, our reviewer, on
May 3, 2018.