When BG Independent News launched the website bgindependentmedia.org, we questioned whether we wanted to get into running letters to the editor. From our long experience with newspapers, we both had very mixed feelings about those. Yes, having an open forum for readers to express their opinions is an important service to offer. But since that could mean publishing not infrequently things we knew were untrue, as well as expressions of hate speech, it left us uncomfortable. And while a newspaper has a corporate identity, BG Independent is far more identified with its principals, Jan McLaughlin and David Dupont. That's why we've opted not to accept candidates' political ads.
We felt Community Voices would offer some avenue for opinion pieces. But as that section has evolved, it has served well as a forum for a variety of news beyond what we have covered, becoming inadequate for the legitimate requests for more opinion driven writing.
We have revised our stance, deciding to give our readers a chance to express their views while refusing to be a conduit for the excesses we deplore. Community Opinion is our newest section, featuring only opinion pieces, letters to the editor, and other submissions we deem appropriate. But just as we hold ourselves to certain standards, we'd like our letter writers to as well. First, this is not the place to express hatred of classes of people due to sexual orientation or race or religion. Nor are we interested in quick "elect Q for office B" statements with no support. If you want to make a claim for or against someone, offer evidence. We also will not publish back and forth arguments between writers.
To submit a letter or opinion piece, send it in the form of a text document or within the body of the email itself (no PDFs or photo files) to letters@bgindependentmedia.org. Though only your full name and city will be published, please include a phone number and street address for our reference. We will not post anything from anonymous sources.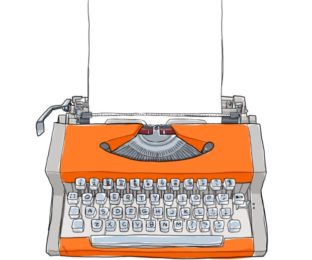 By now most all of us know of someone affected by the use of heroin. There is no question that every story surrounding its use is a sad one. This article is by no means meant to distract from or to minimize that. So, we have a opioid epidemic. It's on the nightly news, well nightly. Mike DeWine is making a gubernatorial run in Ohio based on the tragedies. Congress in late 2016 passed the Cures Act; in it $1 billion is set aside to fight the epidemic over the next two years. The latest Senate Healthcare bill sets aside a massive $45 billion over the next ten years. The money will be used to, among other things, "Encourage the use of additional drug courts." To, "Work to expand same day services for recovery from substance use disorders and co-occurring related disorders." So, plainly this must truly be an epidemic. Here are how the numbers shake out. According to the CDC, annually 480,000 people die from the effects of cigarette smoking. I've no idea the CDC's methods of tabulating this. I suspect the numbers are a bit fudged to warrant an anti-smoking campaign slush fund. Annually 88,000 die in alcohol related deaths. Car crashes account for (in 2016) 37,757 deaths 55,000 die annually (on average) from the flu In 2013, 31,959 people died the result of stumbling. This number is expected to grow as our life expectancies continue to rise. So, I ask you, the reader. How many people died from heroin overdoses in 2016? How many people dying (again sadly) warrant more federal power, more taxpayer money- to the…
---
---
---
---
---
---
---
---
---
---
---
---
---
---
---
---
---
---
---
---
---
---
---
---
---
Posted by: admin
on October 11, 2016.

Last revised by: elizabeth roberts-zibbel, our reviewer, on
May 3, 2017.