When BG Independent News launched the website bgindependentmedia.org, we questioned whether we wanted to get into running letters to the editor. From our long experience with newspapers, we both had very mixed feelings about those. Yes, having an open forum for readers to express their opinions is an important service to offer. But since that could mean publishing not infrequently things we knew were untrue, as well as expressions of hate speech, it left us uncomfortable. And while a newspaper has a corporate identity, BG Independent is far more identified with its principals, Jan McLaughlin and David Dupont. 
Just as we hold ourselves to certain standards, we'd like our letter writers to as well. First, this is not the place to express hatred of classes of people due to sexual orientation or race or religion. Nor are we interested in quick "elect Q for office B" statements with no support. If you want to make a claim for or against someone, offer evidence. We also will not publish back and forth arguments between writers.
To submit a letter or opinion piece, send it in the form of a text document or within the body of the email itself (no PDFs or photo files) to letters@bgindependentmedia.org. Though only your full name and city will be published, please include a phone number and street address for our reference. We will not post anything from anonymous sources.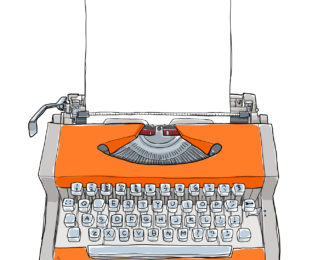 History is important.  If we neglect teaching, sharing, and understanding our history, then we miss celebrating previous achievements and we risk repeating past mistakes.  The Wood County Historical Society exists to collect and promote our shared story.  For the past year, we have been telling the story of Wood County's involvement in World War I.  To tell stories like these, we need your help to build and organize collections and to fund exhibits that connect us to our shared past.  We need your help to raise the funds needed to do this work!   So before the hustle and bustle of the holidays descends on you completely, mark your calendar for December 9… Boost your holiday morale at "Furlough from the Front: A Benefit for the Wood County Historical Society" at the Wood County Historical Center and Museum (13660 County Home Rd., Bowling Green) on Saturday, December 9 from 6 to 9 p.m. Fans of history, families, and friends will come together to tour the award-winning WWI exhibit "Over There! Send Word, the Wood County Boys are Coming!" while enjoying the festivities of a WWI furlough including heavy appetizers – and tastings of beer or wine, set in WWI Allied and Enemy countries. Local craft brewery, Bowling Green Beer Works, will provide holiday brews from Germany, Belgium, and Great Britain. Wines from France, Germany, and Austria will be available from Bowling Green's Express Stop. Themed gift baskets filled by artists, merchants, and restaurants will be there to tempt you through…
---
---
---
---
---
---
---
---
---
---
---
---
---
---
---
---
---
---
---
---
---
---
---
---
---
Posted by: admin1
on October 11, 2016.

Last revised by: David Dupont, our reviewer, on
October 12, 2017.