When BG Independent News launched the website bgindependentmedia.org, we questioned whether we wanted to get into running letters to the editor. From our long experience with newspapers, we both had very mixed feelings about those. Yes, having an open forum for readers to express their opinions is an important service to offer. But since that could mean publishing not infrequently things we knew were untrue, as well as expressions of hate speech, it left us uncomfortable. And while a newspaper has a corporate identity, BG Independent is far more identified with its principals, Jan McLaughlin and David Dupont. That's why we've opted not to accept candidates' political ads.
We felt Community Voices would offer some avenue for opinion pieces. But as that section has evolved, it has served well as a forum for a variety of news beyond what we have covered, becoming inadequate for the legitimate requests for more opinion driven writing.
We have revised our stance, deciding to give our readers a chance to express their views while refusing to be a conduit for the excesses we deplore. Community Opinion is our newest section, featuring only opinion pieces, letters to the editor, and other submissions we deem appropriate. But just as we hold ourselves to certain standards, we'd like our letter writers to as well. First, this is not the place to express hatred of classes of people due to sexual orientation or race or religion. Nor are we interested in quick "elect Q for office B" statements with no support. If you want to make a claim for or against someone, offer evidence. We also will not publish back and forth arguments between writers.
To submit a letter or opinion piece, send it in the form of a text document or within the body of the email itself (no PDFs or photo files) to letters@bgindependentmedia.org. Though only your full name and city will be published, please include a phone number and street address for our reference. We will not post anything from anonymous sources.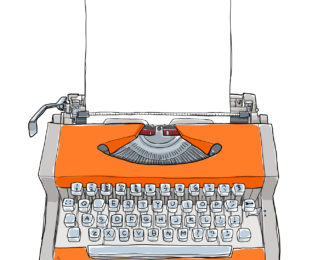 Friendship Program matches locals with international students" (Community Opinion, August 9, 2017) was an uplifting article to read at a time when so much negativity dominates national news. As a fairly new BG resident (three years in November), I am so impressed by the volunteer spirit in this great, small city. I would encourage all to participate in the International Friendship Program so we can show these students that not all Americans are hateful. My 20+ years of living abroad has shown me that many foreigners form their opinions of the USA and Americans from what they see in movies and in the news. In addition to the approximately 800 International students starting their undergraduate or graduate programs at BGSU this year, there is another 50 or so International students who come about 3 to 12 months prior to matriculation in order to work on their English here. These students come to the official Intensive English Program on campus: ELS Language Centers. Because of their weaker English skills, we are actively seeking volunteers to act as Conversation Partners by coming to classes once a month to speak to these students for about 45 minutes. Students at ELS Language Centers/Bowling Green also face obstacles with housing. With the closure of the Harshman Quadrangle, there aren't any available dorm rooms for these students. All that is officially left is our Homestay Program. Although it is a much more serious involvement to house an international student for a couple of months or even a year, the rewards are much greater. First of all, there is financial compensation. Secondly, many families and international students…
---
---
---
---
---
---
---
---
---
---
---
---
---
---
---
---
---
---
---
---
---
---
---
---
---
Posted by: admin
on October 11, 2016.

Last revised by: elizabeth roberts-zibbel, our reviewer, on
May 3, 2017.