When BG Independent News launched the website bgindependentmedia.org, we questioned whether we wanted to get into running letters to the editor. From our long experience with newspapers, we both had very mixed feelings about those. Yes, having an open forum for readers to express their opinions is an important service to offer. But since that could mean publishing not infrequently things we knew were untrue, as well as expressions of hate speech, it left us uncomfortable. And while a newspaper has a corporate identity, BG Independent is far more identified with its principals, Jan McLaughlin and David Dupont. 
Just as we hold ourselves to certain standards, we'd like our letter writers to as well. First, this is not the place to express hatred of classes of people due to sexual orientation or race or religion. Nor are we interested in quick "elect Q for office B" statements with no support. If you want to make a claim for or against someone, offer evidence. We also will not publish back and forth arguments between writers.
To submit a letter or opinion piece, send it in the form of a text document or within the body of the email itself (no PDFs or photo files) to letters@bgindependentmedia.org. Though only your full name and city will be published, please include a phone number and street address for our reference. We will not post anything from anonymous sources.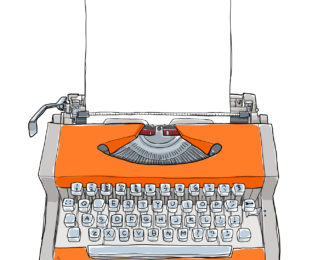 To the Editor: To quote Robert F. Kennedy, "The purpose of life is to contribute in some way to making things better." Once again, this happened in Bowling Green this past New Year's Eve. Armed with a host of volunteers and two vans, 85 persons took advantage of the Swallow Your Pride, Call for a Ride Program. The riders were met with smiles, laughs and warm vehicles. Our volunteers were greeted with cold and thankful students who were in disbelief that people would volunteer on New Year's Eve to make sure that they made it home safely. This program is a complete community endeavor and I am thankful for each and every person and business that supports Safe Communities of Wood County. I cannot thank  enough our Media partners for making sure there was continuous promotion on local radio and television, as well as Best Western and Fairfield Inn for providing information on their billboards and to their patrons. Pagliai's Pizza, Frisch's East Wooster, Oasis, Cookie Jar, Waffle House and the local bars for promoted the program with stickers and table tents, and the Safe Communities Coalition for always supporting the program. To the numerous citizens who posted and shared on Facebook, who "retweeted" on Twitter, or posted on their Instagram we thank you! I would be remiss if I did not thank those who CHOSE a safe ride home. Not only did they take advantage of our program, over 300 people chose safe rides with Super Cab, and numerous others who chose Uber. Thank you Super Cab for supporting our efforts! You are a great partner in making sure no one drives impaired in Bowling Green year round. We have made our corner of the State of Ohio safer, and I look forward to being able to continue to grow this program until we have the entire county with safe rides….stay tuned! Sandy Wiechman, Coordinator Safe Communities of Wood County Posted by: David Dupont on January 3, 2018.
---
---
---
---
---
---
---
---
---
---
---
---
---
---
---
---
---
---
---
---
---
---
---
---
---
Posted by: admin1
on October 11, 2016.

Last revised by: David Dupont, our reviewer, on
October 12, 2017.