By JAN LARSON McLAUGHLIN
BG Independent News
As Marlene Lerch and her family stood in their new kitchen, they were enveloped by family, friends and strangers who helped build their home.
"I had no idea, all these people would be here," said Lerch's daughter, Audrey, a senior at Bowling Green High School.
But Bowling Green had waiting a long time for Tuesday – 25 years in fact. So they weren't about to miss this celebration of the first Habitat for Humanity home built in Bowling Green.
"This is huge," said Mark Ohashi, executive director of Habitat for Humanity of Wood County. "This is what we've been looking to do since Maxine Miller started this."
After building 39 homes throughout Wood County, Habitat finally constructed a home in Bowling Green.
"This is a dream come true," Ohashi said.
The dream now belongs to Lerch, who has lived for 10 years in a local manufactured home park. She dreamed of finding a better home for her three children. She finally found it near the corner of Manville and Clough streets.
"It's really exciting," Lerch said as she gazed at her new living room packed with guests.
"This is the new beginning for my life. A new chapter – just to have a home," that is warm and safe, she said.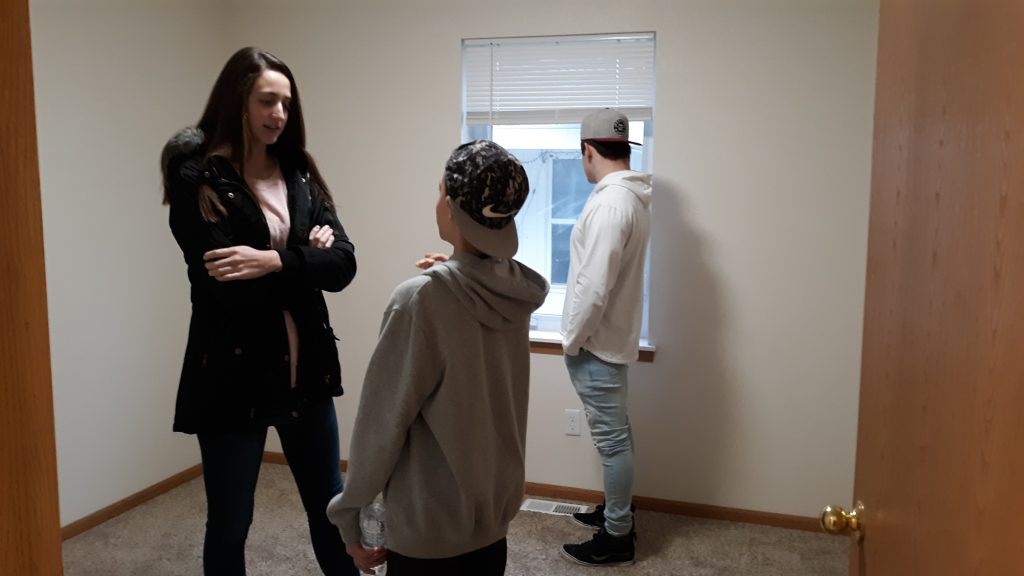 Lerch and her daughter put sweat equity into their new home.
"Me and my mom came every Saturday," to work and during the week to pickup, Audrey said. That gave Audrey plenty of time to imagine how she will arrange her bedroom when they move in on Thursday.
"I have it all set up in my head," she said, as she stood in her empty bedroom. Next door, her brother Eric, 12, was checking out his bedroom.
While the Lerch family gets the home, the rest of the community gets the good feeling of doing something good.
"It was really an amazing blend of partnerships," Ohashi said of the project.
One of the first partners was the city of Bowling Green, whose board of utilities offered to donate the land that formerly housed a water tower to Habitat.
So when the city's Public Works Director Brian O'Connell squeezed into the crowded living room on Tuesday, he was feeling "fabulous."
"I'm happy to see this day come," O'Connell said.
Ohashi thanked the city for the land, which will eventually be the home to two more Habitat homes.
"I appreciate the resolve of the city to make affordable housing in Bowling Green," he said. "They believe like we do that everyone deserves a place to call home."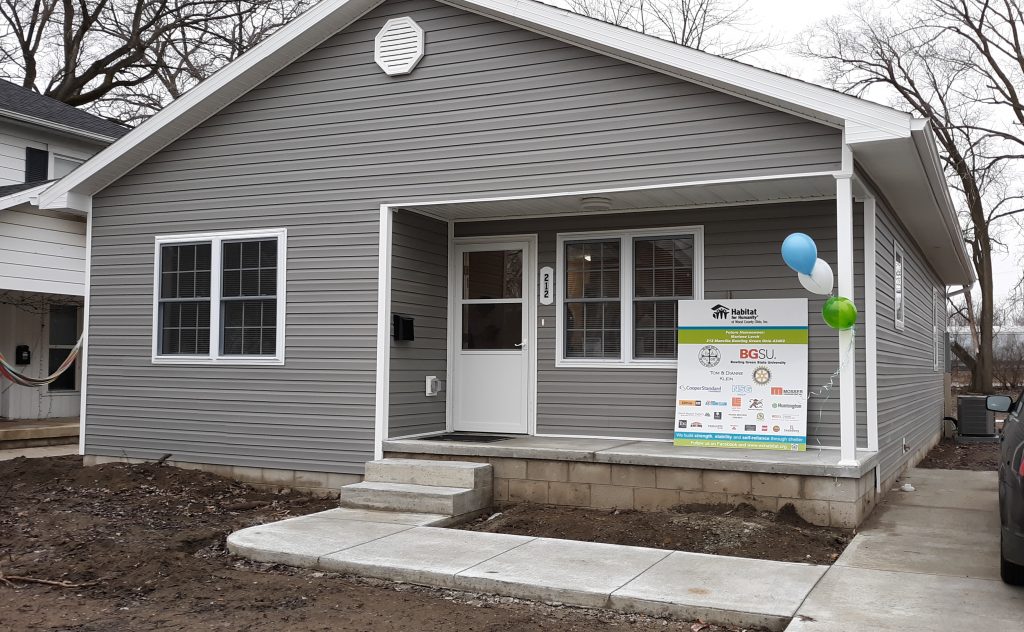 Another partner was found at Bowling Green State University, where several groups helped with the construction. Other volunteers came from the Kiwanis Aktion Club, BG Rotary Club, plus donations from businesses like NSG Group, Mosser Construction and Cooper Standard, and individuals like Tom and Dianne Klein.
And there was Boy Scout Ryan Schonter, who built a shed behind the house for his Eagle Scout project.
"This is a day of real celebration in Bowling Green," said Mayor Dick Edwards. He thanked Ohashi and Habitat for its patience in not giving up on Bowling Green.
The house on Manville was built with the help of 213 volunteers, putting in 566 hours, plus 12 contractors and subcontractors. There were some days when 40 volunteers were at the construction site, O'hashi said.
"The spirit of collaboration is alive and well in the city of Bowling Green," Edwards said.
Sue Houston, vice president for partnerships and chief of staff at BGSU, thanked Habitat for giving students a valuable learning opportunity.
"We are grateful for the opportunity," she said. "We're so delighted this provides a house for you."
Houston voiced BGSU's commitment to help build the next two Habitat homes next to the Lerch family's home.
"This is very important in the life cycle of a student," she said. "We look forward to the next two houses."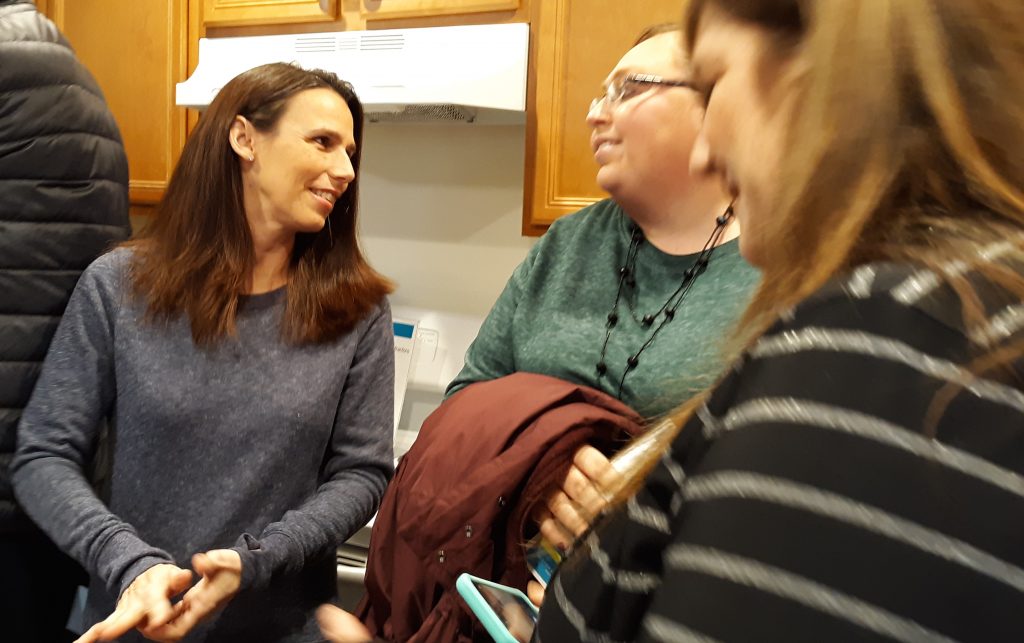 Construction on the second house is planned to start this coming September, and the third in September of 2020.
Many take housing for granted, Ohashi said, but those who live in inadequate homes or who can't afford decent housing know how important a good home can be.
"I've been praying for a house for years," Lerch said. "This will be a safe place for my family. This is all a new beginning."