By JAN LARSON McLAUGHLIN
BG Independent News

Tucked away in the southeast corner of Wood County is manufacturer making giant rolls of steel rods.
"Many of you've seen our product. They look like 'Slinkies' in the back of trucks," said Brian Holzaepfel, operations manager of Charter Steel. Each of those "Slinkies" weighs between 4,500 and 5,600 pounds.
The company, located off U.S. 23 near Risingsun, has been named Wood County Corporate Citizen of the Year for 2019. The company, which moved to Wood County in 2000, was recognized during the annual dinner meeting of the Wood County Economic Development Commission Thursday evening.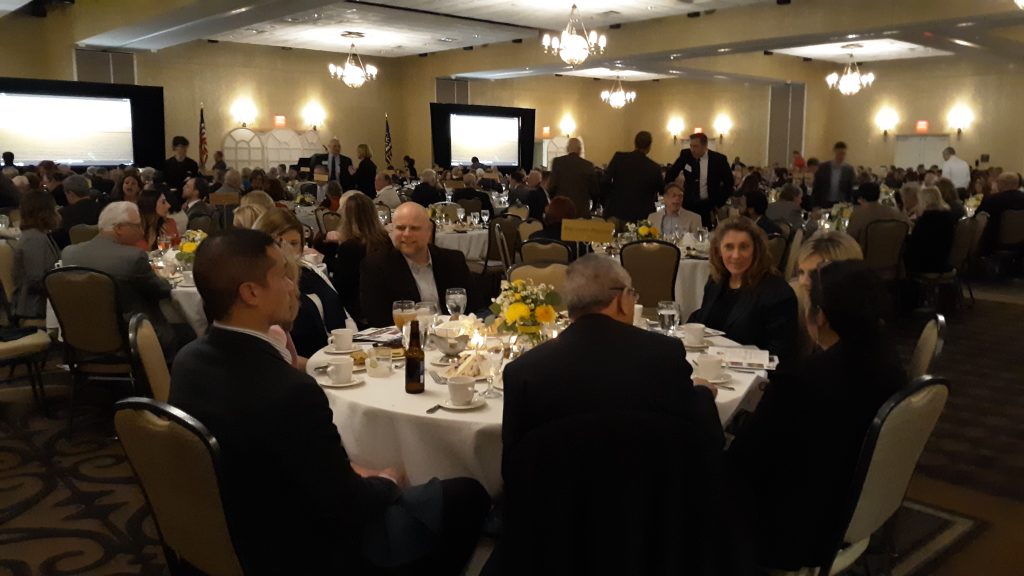 Charter Steel first moved here to set up a distribution center in order to better serve its customers in the Midwest with just-in-time deliveries. But it has become so much more, Holzaepfel said as he accepted the award.
As of last year, the Charter Steel location in Wood County had 130 employees working in the 365,000 square foot plant. The site processed 512,097 tons of steel, and shipped 201,954 tons of the steel rods.
"The continued drive for growth is very apparent in the Charter Steel company," Holzaepfel said.
The local facility is equipped with a chemical cleaning line, mechanical descaling, annealing furnaces and wire-drawing equipment to clean, anneal, draw, coat and distribute hot-rolled coils from Charter Steel's rolling mills.
When introducing the company, Wood County Commissioner Doris Herringshaw noted the firm was a fourth generation privately held company. Established in 1936, one of the company's founders was instrumental in creating Frigidaire, the first self-contained refrigerator.
"They have always been a forward thinking company," Herringshaw said.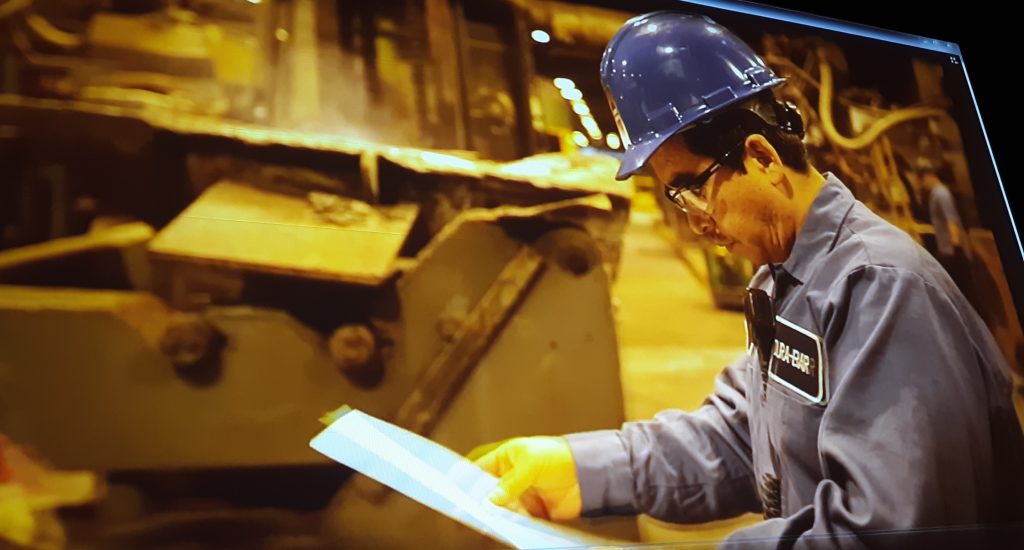 The company has revenues exceeding $1.1 billion, and employs more than 2,150 people in 11 locations. Charter Steel is known for placing great trust in their employees, and not requiring them to punch a timeclock, she said.
The company is the leading producer of wire rod in the U.S.
"We are a growth organization with a strong emphasis on customer intimacy and employee engagement," Holzaepfel said.
The company has a philosophy in teamwork and trust, and invests in ideas presented by employees.
"We empower them so they can make changes and have an impact."
Charter Steel also believes in safety, one of the company owners stated in a video shown at Thursday's program. "We want every worker to go home the same way they showed up for work," he said.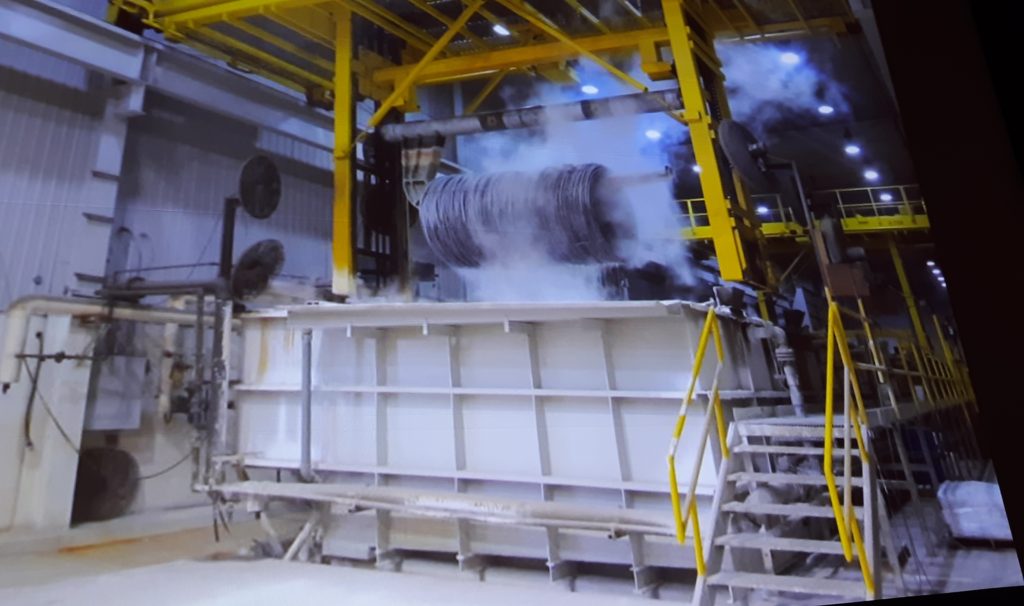 Since 2006, the company has invested more than $950 million into its plants.
Last year, the company shipped 1.15 million tons of steel rods to 200 customers in 30 states. That steel is then turned into items like fasteners for automobiles or airplanes, rollers and bearings, or springs for items like suspension brakes.
According to Holzaepfel, Charter Steel believes in adhering to practices that are sustainable environmentally, safe, quality based, and energy efficient.
The company puts emphasis on community engagement, through schools, economic development organizations, Habitat for Humanity and United Way. The company also encourages employees to get involved in efforts to better their communities. Holzaepfel told of local workers who work as reading mentors, and provide Christmas gifts to children in need.