By BG INDEPENDENT NEWS
The water is back after a contractor working on the project downtown inadvertently struck a water service line this morning near Ben's on South Main Street.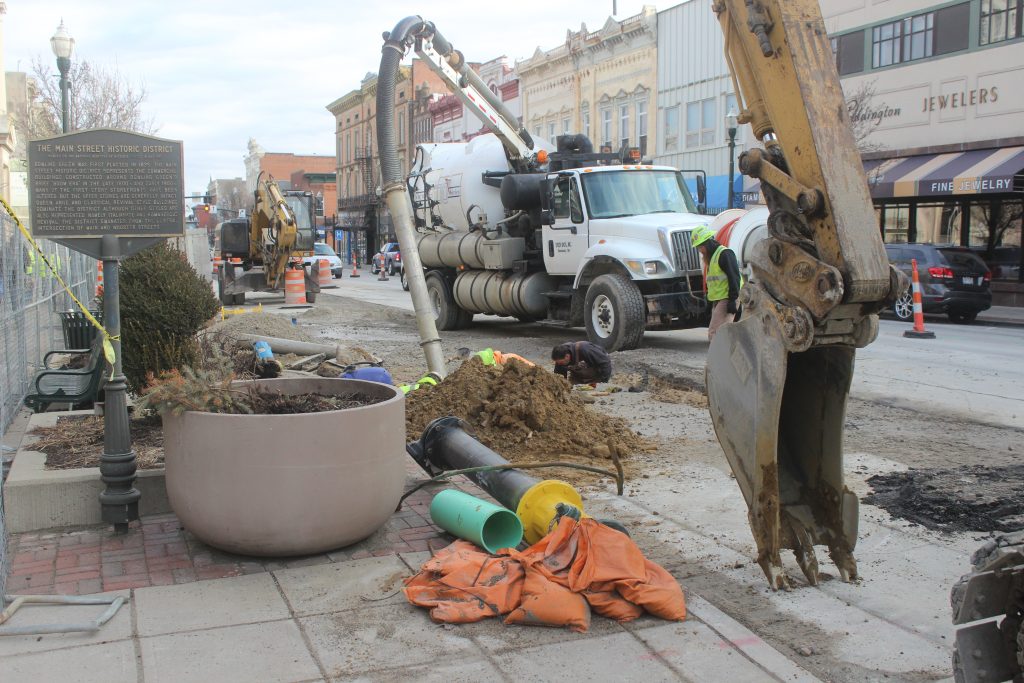 The city had to shut down the waterline from Wooster to Clough streets, according to the city's Public Utilities Director Brian O'Connell. But as of 11:15 a.m., the waterline was repaired and downtown businesses and residents had water again, he said.
The affected customers have been notified of the boil advisory and the boil advisory is on city website. The city took samples for bacteria testing and should have the results around noon tomorrow, O'Connell said.
The contractor, plus personnel from the city's sewer and water department were on the scene working to fix the break, Assistant Municipal Administrator Joe Fawcett said.
Kelly Wicks, of Grounds for Thought, was closing the coffee shop for the day. He said the construction has not put a dent in his business. "Luckily caffeine in an addictive substance," he quipped.
Though the water is back on, there will be a boil water order, and Grounds will stay closed until at least late morning Tuesday, Wicks said.
Amy Craft Ahrens of For Keeps said she'd be staying open because they had no public restrooms. The construction has cost some business she said. Then there's been the ongoing noise of the equipment just outside her door.
"I'm ready for it to be over," she said.
Still she tries to look on the lighter side. The sign outside the shop door reads: "The road to success is always under construction."