By JAN LARSON McLAUGHLIN
BG Independent News

Bowling Green's residents voting on May 7 will see three First Ward Democrats vying for the chance to appear on the general election ballot to serve as their representative on City Council.
One is a teacher, one is a college student, and one is a college prof pursuing his doctorate.
The three candidates are Connor Goodpaster, Mark Hollenbaugh and Madison Stump. All three offered themselves to fill the First Ward seat last fall when council member Daniel Gordon resigned. Hollenbaugh was selected and has served on council since then.
The Democrat who wins in the primary will not face a Republican contender in November. According to Wood County Board of Elections' Terry Burton, the Republican who filed for the First Ward seat, Micah Swanson, had his petition rejected because his registration address did not match his petition.
An independent candidate may still file to fill the First Ward seat on the November ballot.
Following are stories on where all three First Ward Democratic council candidates stand on issues facing Bowling Green.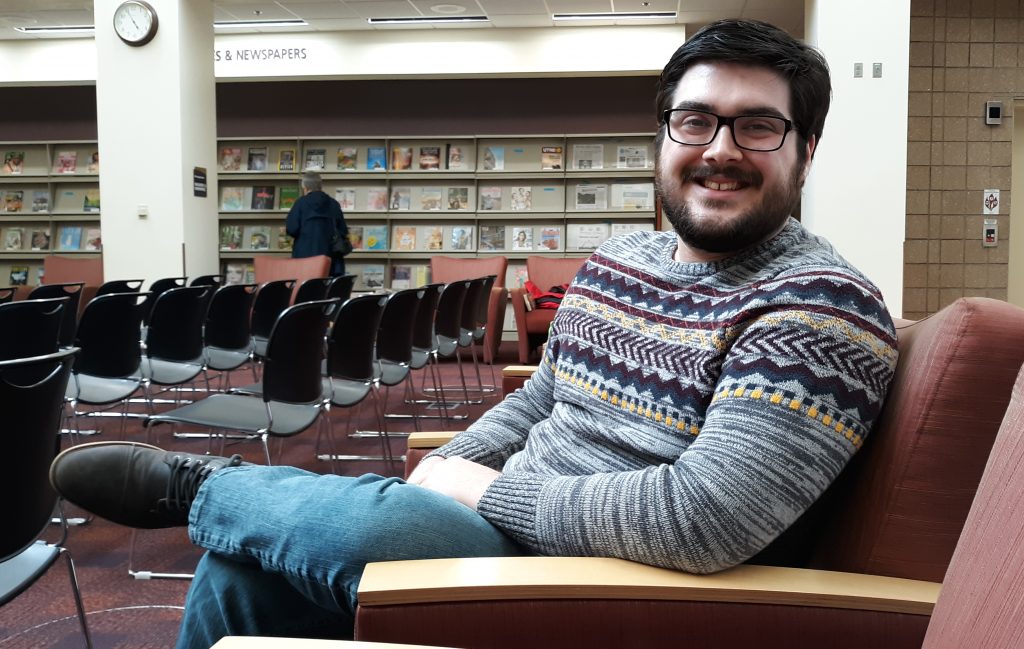 Connor Goodpaster believes his public administration master's degree, along with his experience serving with United Way on the Wood County Continuum of Care, put him in a good position to serve on City Council.
"I was taught how to look at government programs and look at what is working and what is not," he said.
Goodpaster came to Bowling Green in 2013, and graduated with a social studies education degree, then a master's in public administration. He teaches American government at Wayne State University in Detroit.
He and his wife recently had a baby, and have no intention of moving from Bowling Green, he assured.
"We're going to be around," he said. "This town has been nothing but wonderful to us."
While serving on the Continuum of Care project, Goodpaster saw a perspective of the community that not all view.
"I became more aware of some of the issues in this town," he said. Those issues include the lack of accessible housing for people with disabilities, and the invisible homeless population.
"We haven't taken steps to solve that," he said.
Goodpaster decided to run for City Council because he believes government needs to be more nimble when responding to citizens' needs.
"I felt City Council wasn't moving fast enough," he said. "We need quick, but well thought out action. City Council, at this point, moves rather slowly."
Some issues facing the city are urgent, he said.
Goodpaster referred to the East Wooster corridor study that cited several changes needed to bring healthy development and private investors to the community.
"That should be a major wake up call," he said.
The issue of safe rental housing is also critical, he said. Goodpaster supports safety inspections of rental units, since renters are often afraid to "blow the whistle on landlords." Making the inspections mandatory and requiring rental registries are the best ways to guarantee housing is safe, he said.
The city's zoning rules need to be updated, he said, allowing mixed uses of properties, as recommended by the latest development study of the city.
Goodpaster believes by offering student renters more options, that may allow some housing on the East Side to return to single-family homes. His family saw the effect of student housing gobbling up single-family homes in the First Ward.
"We can't find a place in buy in the First Ward. It's almost impossible," he said.
If elected, Goodpaster's goals would include focusing on economic development – making better use of the educational infrastructure at BGSU.
"We've got some huge educational assets here," he said.
He thinks Bowling Green should focus more on attracting "knowledge-based" jobs, such as careers in IT, financial services, marketing, and small business development.
Goodpaster supports the "Welcoming BG Initiative," designed to attract immigrants to the community.
"We don't have enough workers to fill the jobs we have," he said.
Goodpaster would like to be part of helping Bowling Green maintain and advance its position as a "harbor for diversity."
"We've done some good things, but we can do more," he said.
He believes City Council should take a strong stand against incidents like the racist attack that occurred last month at the Waffle House restaurant in town.
"Unfortunately, Northwest Ohio is home to quite a lot of hate groups," he said. And Bowling Green needs to be a safe harbor. That will require coordinated efforts between city government, schools and community groups.
"Community groups can't do this on their own," he said.
While the Waffle House attack was well publicized, many incidents go unreported, Goodpaster said.
"Diverse groups live this day in and day out," he said.
If elected, Goodpaster said he would hold quarterly meetings for constituents, and be accessible by email and Facebook.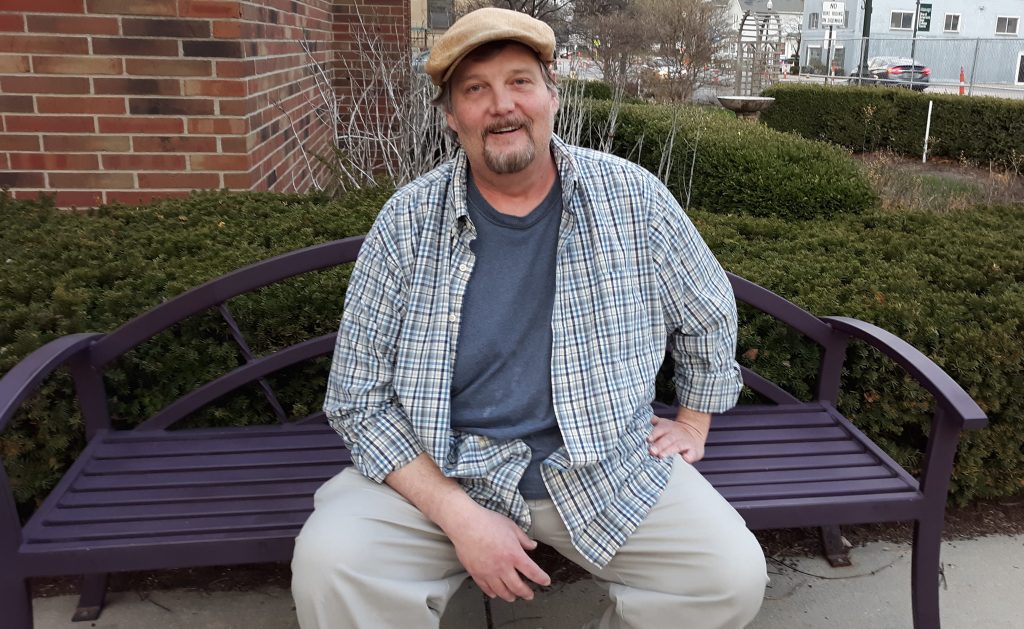 Mark Hollenbaugh believes in Bowling Green – as evidenced by his willingness to serve on multiple boards and commissions to better the city.
"I feel the need to fix things," said Hollenbaugh, a government and history teacher for 20 years at North Baltimore High School. "If you want something done right, you have to do it yourself."
He believes the city can do better, and shouldn't settle for the "low hanging fruit" on issues such as planning and development on the East Side of town.
"Going after some fruit that requires a ladder would be a good idea," he said about neighborhood revitalization efforts.
Hollenbaugh served as First Ward councilman from 2009 and 2011, and now after being selected to fill Daniel Gordon's seat. He is one of just two council members representing the East Side of the community – which faces development issues not seen on the West Side of the city.
"Property values are falling on the East Side of town because properties are being bought up and converted into apartments," he said.
That has led to the "self-perpetuating" exodus of many single-family landowners to the west side of the city. But Hollenbaugh warned that the trend is not stopping at Main Street.
"It has crossed Main Street and is moving further and further west," he said.
And it will continue, unless the city takes actions suggested in studies like the recently released white paper on East Wooster Street development.
"I think that's a good wake up call," he said. "It stressed the point that we can't drag our feet anymore."
The study – a harsh review of the city's hands-off style of development – points out issues that East Side residents have been talking about for years.
"None of that comes as a shock to them," Hollenbaugh said of fellow East Siders. "I'm really hoping it will light a fire underneath people."
The city can't afford to take on the planning and development goals itself – so private investment is needed.
"You need to make it attractive so they want to do that," he said.
Affordable housing is lacking in the city. "That is definitely something we need to look at." One suggestion in the city's planning studies calls for creation of townhouses and other student housing that could then allow for houses on the East Side to be returned to single-family homes.
"People who want pride in ownership in their first homes can start reclaiming some of those," Hollenbaugh said.
Many of the First Ward constituents are student renters, so Hollenbaugh would like the city to explore registration for rental units, to ensure there are periodic fire safety inspections. Self-policing by landlords has not worked in other communities, he said.
"I would like to see us do more," he said. "We need to make sure these places are safe for human habitation. Some of these places have never been inspected."
Hollenbaugh would also like to see the city create a single point of contact for citizen complaints. He has heard from constituents that the current system sometimes results in citizens getting the runaround as their concerns are moved from one department to another.
Instead, Hollenbaugh is suggesting the city dedicate one phone number or contact on the city website where concerns can be funneled. "I would like to see us be more accessible to citizens."
He would also like to see a better partnership between local industry, the city and educational institutions when attracting new jobs to the community. Instead of more low level manufacturing jobs, he would like to see more higher-paying positions coming to the city.
Hollenbaugh currently serves on the council committee discussing possible single-use plastic bag legislation. Multiple meetings have been held to listen to citizen input.
"I try to sit back and listen," he said. "I want to hear what people have to say."
Hollenbaugh has served the community on the city planning commission, the executive committee for the East Side Neighborhood Group, the city's historic preservation study committee, and the charter amendment review commission.
If elected, Hollenbaugh plans to hold ward meetings, and vows to be accessible to constituents.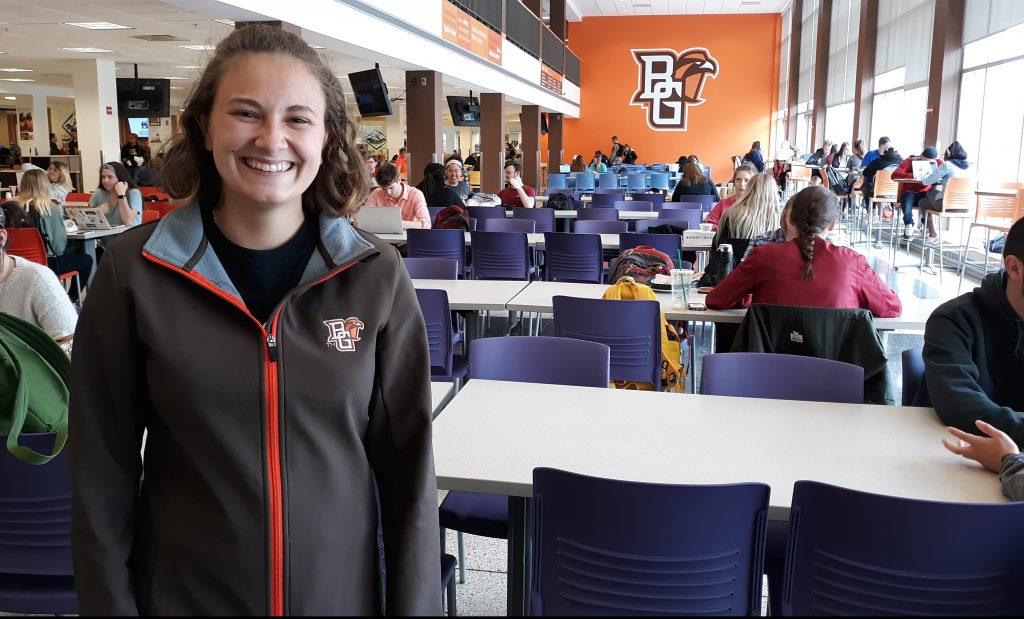 Madison Stump believes City Council is lacking representation from a large part of the community – BGSU students.
As a third-year environmental policy major, Stump would like to fill that role.
"Students need representation on council," she said. "They don't have anyone who looks like them on council. I want to be that person."
Stump, who plans to pursue a master's in public administration, said she has no plans to leave the city once she gets her degree.
"I love it here. I love how 'community' Bowling Green is. I can't imagine myself anywhere else."
As someone who is not a "townie," Stump would like to shake up council a bit.
"I bring a new perspective. I'm looking to make some changes," she said. "We don't have to do things the way they always have been."
And that includes moving a little faster.
"It doesn't have to take months and weeks to have something done," she said.
"Bowling Green has a lot of potential – discovered and undiscovered," she said. "I want to be involved. I want to show people we live in a community where students have a voice, and want to empower them to do so."
Stump is already involved in community efforts, serving on the city's bicycle safety commission, and working toward a ban on single-use plastic bags.
"I'm very passionate about that," she said.
Stump believes the goals of economic development and environmental sustainability are not at odds with each other.
"You deserve a place that is clean and economically sustainable," she said. "We want to be a leader. We are a place for young professionals and families."
To be that, the city should require mandatory inspections of rental units so they can be brought up to safety code standards.
"I think it's a wonderful idea, that needs to be mandatory," she said. "And we shouldn't be moving at glacier speed."
Stump also advocates for a rental registration process that assists renters with their lease agreements. "So they can understand what they're signing, and their rights as a renter," she said. "A lot of renters don't realize they have rights."
She is conflicted on the suggestion that the city focus on restoring subdivided rental homes back to single-family status.
"We need to make sure we have enough housing for students and young professionals."
Stump agrees the city's zoning code needs to be changed to allow for multi-use properties, especially on East Wooster Street.
"Our zoning codes are a little out-of-date."
That could help draw economic investment along East Wooster. "If we can beautify the beginning of town, more investors will be interested in Bowling Green," she said.
Stump would like to see the city put a higher priority on diversity.
"I really want diversity and inclusion to be a priority in the city."
If elected, Stump said she would stay in contact with constituents with community meetings, task forces, plus be accessible through her website, social media, email and phone.
She would like to hold regular "Sundays with Stump" over coffee or maybe barbecues on the park.
"I want to have that face to face connection with my constituents. I want to know my constituents by name," she said.