From BGSU OFFICE OF MARKETING & COMMUNICATIONS
Dr. Marjorie Conrad Art Song Competition:The 20th annual competition highlights talented vocalists and collaborative pianists
March 9 | Bryan Recital Hall, Moore Musical Arts Center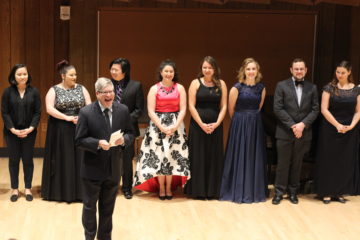 The annual Dr. Marjorie Conrad Art Song competition features talented undergraduate and graduate singers and pianists working together to present a selection of art songs in various languages, ranging from the classical period, all the way to songs by living composers. The first round of competition takes place March 9 from 1-5 p.m., with the finalists announced around 6 p.m. The final round of competition, presented as a formal concert, begins at 8 p.m., with winners announced at the conclusion of the performance. Both the preliminary and final rounds are free and open to the public in Bryan Recital Hall. For more information, visit our website.
Saxophonist Dayna Stephens headlines jazz week:Enjoy jazz performances each evening
March 12-15 | Bryan Recital Hall and Kobacker Hall, Moore Musical Arts Center 
The jazz department welcomes tenor saxophonist Dayna Stephens for our annual jazz week, March 12-15. Recent recipient of the number-two spot for the 2017 DownBeat Critics Poll in the category "Rising Star—Tenor Saxophone" Stephens has garnered critical acclaim over the years for his playing, compositions and arrangements. He will be featured in a concert with BGSU jazz faculty at 8 p.m. March 14 in Bryan Recital Hall, and as a soloist with Jazz Lab Band I on March 15 at 8 p.m. in Kobacker Hall. Other events throughout the week include the vocal jazz ensemble March 12 at 8 p.m., and student chamber ensembles March 13 at 8 p.m., both in Bryan Recital Hall. All events in Bryan Recital Hall are free. Tickets for the March 15 Jazz Lab Band I performance are available at bgsu.edu/arts or by calling the box office at 419-372-8171. Admission is free for all BGSU students with ID card at the door.
Wendy and Lucy: Film celebrates Women's History Month
March 26, 7:30 p.m. | 206 Bowen-Thompson Student Union
This award-winning film is an intimate character study of a young woman, Wendy, and her dog Lucy. On her way to find work in Alaska, Wendy's car breaks down in a small town and she finds herself stranded and unable to pay for repairs or even food. Directed by Kelly Reichardt and starring Michelle Williams, this American drama is a simple yet beautifully told narrative of uncertainty and hope in the face of hardship. The film is free and open to the public.
BFA seniors present thesis exhibition:Art, creative writing collaboration highlights April 12 event
Exhibition: March 30-April 14, Collaboration: April 12 | Fine Arts Center  
Senior BFA art students share their consummate work, ranging from metals, sculpture, ceramics and painting to glass, digital art and graphic design. March 30, the two-week show opens with a panel of artists in various fields who will present "Where Next? The Future of Art" at 4 p.m. in the Thomas B. and Kathleen M. Donnell Theatre (Wolfe Center for the Arts), a video animation screening at 5 p.m. in 204 Fine Arts Center, an opening reception from 5-7 p.m. in the Galleries, and the awards presentation at 5:45 p.m. This year, a special collaboration between School of Art and the creative writing program will be featured from 6-8 p.m., Friday, April 12 in the Bryan Gallery. Creative writing students will read two of their pieces, including an ekphrastic piece that vividly describes a visual work of art by one of the senior BFA art seniors. Admission is free to the exhibition and the special events. Gallery hours are Tuesday-Saturday 11 a.m. to 4 p.m., Thursday 6-9 p.m. and Sunday 1-4 p.m.
The art of writing: Distinguished Visiting Writer shares her craft
April 4, 7:30 p.m. | Prout Chapel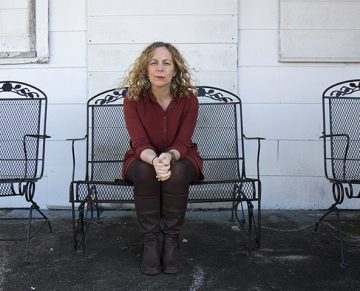 Distinguished Visiting Writer Rebecca Morgan Frank will present a craft talk as part of the weekly creative writing program's reading series. Frank is the author of Sometimes We're All Living in a Foreign Country and The Spokes of Venus, both from Carnegie Mellon University Press, and Little Murders Everywhere, a finalist for the 2013 Kate Tufts Discovery Award. She has published poems in The New Yorker, American Poetry Review, Ploughshares, New England Review, Harvard Review, and elsewhere, and her collaborations with composers have been exhibited and performed across the U.S. She is co-founder and editor of the literary magazine Memorious and the Distinguished Visiting Writer at BGSU for spring 2019. Her talk is free and open to the public.
BG Opera Theater presents Handel's Semele:Virtuosic, tuneful and thrilling!
April 5 (8 p.m.) and April 7 (3 p.m.) | Thomas B. and Kathleen M. Donnell Theatre, The Wolfe Center for the Arts
Semele, a masterpiece of Handel's mature period, is considered something of an anomaly in his career: it is an English-language work with a secular text, written at a time when Handel was concentrating on the composition of sacred oratorios. Though never staged in Handel's lifetime, the dramatic story, based on Ovid's Metamorphoses, telling of the ill-fated love of Semele and Jupiter, lends itself to an operatic treatment. The vocal writing is virtuosic, tuneful and thrilling, and the choral movements are some of Handel's most beautiful and most exciting. This combination of stirring music and compelling drama makes for a great night in the theatre. Experience BG Opera Theater's production on April 5 and 7. Tickets are available at bgsu.edu/arts or by calling the box office at 419-372-8171. Admission is free for all BGSU students with ID card at the door.