By DAVID DUPONT
BG Independent News
The graduates sitting before Maryrose Sylvester Friday night are much like she was 31 years ago.
And she should be a model for them, said Bowling Green State University president Rodney Rogers. She's risen through the ranks of GE to become president and CEO of Current powered by GE,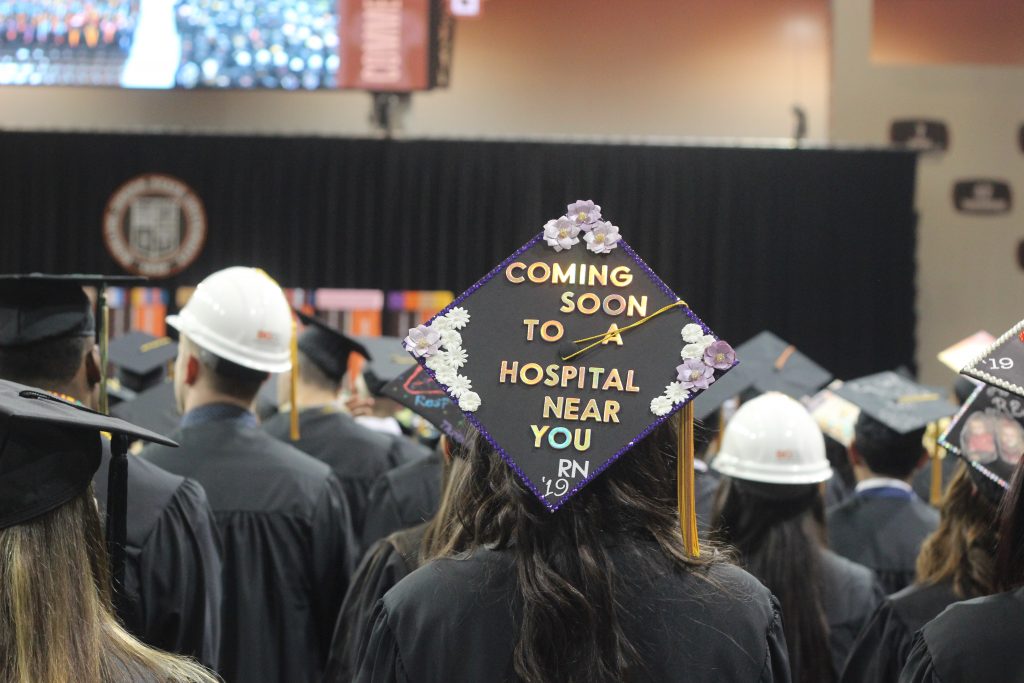 And that in a male-dominated field.
"Bowling Green was essential to building my foundation," Sylvester said.
That included her grounding academically, interpersonally and ethically. She met her husband, Mike, here. He was a rugby player. As she spoke he was back in their Newton, Massachusetts home helping two of their three daughters get ready for the winter dance.
Sylvester told the graduates poised to enter a world that unlike college is "messy, unpredictable, and chaotic" that they will realize at some point that they "don't know anything." And they will encounter failure, embarrassing, frustrating failure.
This is what BGSU prepared them for.
"There will be a time when you say: 'Oh my God, I have no idea what I'm doing, and I'm totally unprepared for this.'"
At BGSU, "you learned how to learn. … Embrace the fact that there's so much to learn," she said.
"Intellectual curiosity and flexibility will fuel your growth. … The day you stop learning is the day you get passed by and will be old."
She recalled her first public workplace failure. She'd studied the problem and confidently presented her solution. "My project failed in spectacular fashion."
Her co-workers' criticism was withering, she recalled. They told her she was too young for the job and had no idea of how a factory floor worked. Her response was to cry and then get angry at herself for crying, which only made it worse.
Then she set about learning from that failure, and the failures that followed, until she was the best supply chain manager in GE.
"I still fail all the time," Sylvester said. "I've learned to embrace failure because I found you learn much more from failure than success."
She said life is a mosaic created from many pieces. Those were two of the five the shaped her life: "You don't know anything" and "You're going to fail, so get comfortable being uncomfortable."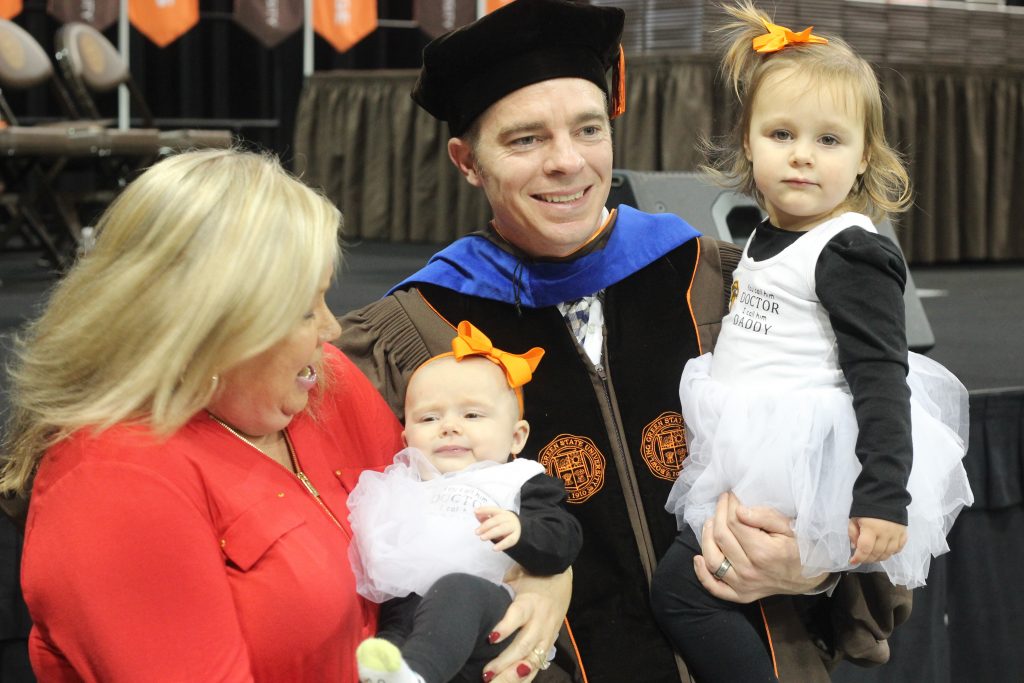 The others were:
"Time is the most precious resource. Be diligent and thoughtful about how you spend yours. Don't waste other people's time and don't let them waste yours." Make sure to spend time with loved ones, the executive added.
"Hard, focused work and resilience will solve most problems. You will not be able to control all the problems life throws at you, but you will be able to control the way you respond to them."
"Character matters and empathy is underrated." What the graduates go on to accomplish is important, Sylvester said. But how that's done is also important. "You can make mistakes, but never sacrifice integrity." A person's reputation follows them. "Empathy is about seeing the world through another person's eyes," she said. Good leaders understand  that the insights gained through empathy guide them in making decisions.
Sylvester received an honorary doctorate of business administration.
BGSU had 1,001 candidates for graduation at two ceremonies held this weekend.