By DAVID DUPONT
BG Independent News
The Scottish and their fellow travelers, even those with nary a tartan in their genetic code, are a hearty lot.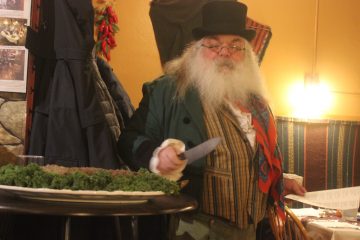 The storm that gripped the region was not enough to keep a couple dozen souls from venturing out to celebrate the memory of Scotland's national poet Robert Burns at Naslada Bistro in Bowling Green.
Outside the weather may have been frightful, but inside we had poetry, food, whisky, and most of all fellowship to keep us warm.
This was the fourth year the restaurant has teamed with Elliot MacFarlane (David Donley), a bon vivant and lover of Scottish tradition, to present this celebration of the Scottish poet.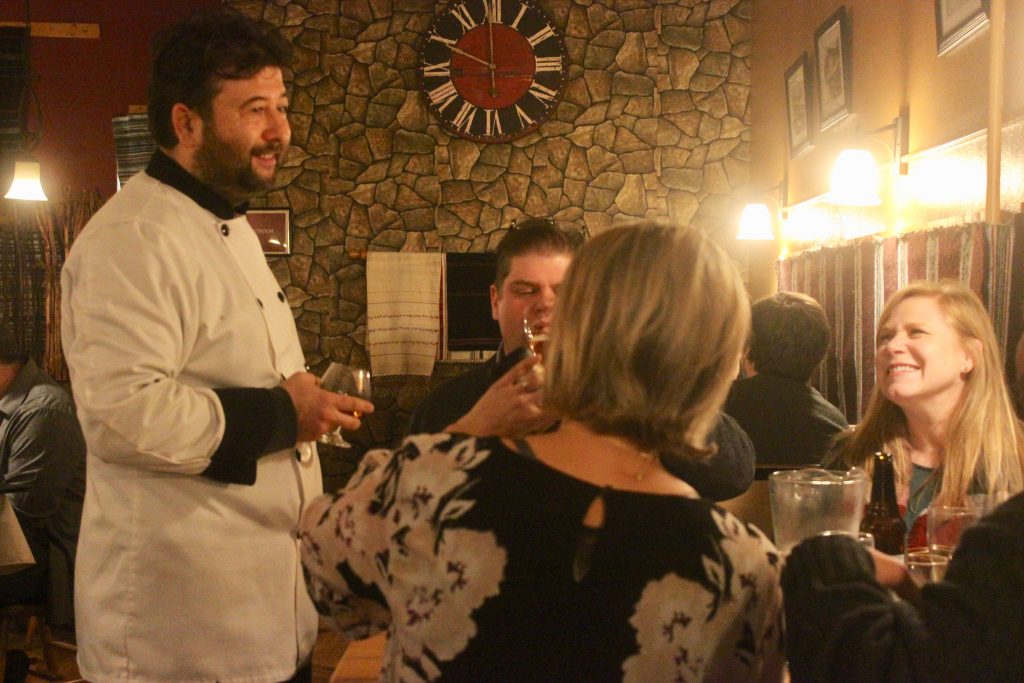 We came out to eat traditional dishes, as reimagined by Bulgarian chef Boby Mitov and hear tales of Burns and others by MacFarlane, our host, for the evening. Outside the air was cold, and the atmosphere still flecked with the last remnants of the storm. When someone uttered the word a "blizzard," Mitov was quick to respond. "Not a blizzard, just snow."
Inside Joe Spencer's  bagpipes rang out.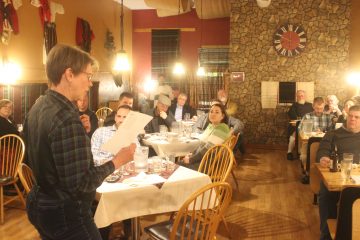 The weather did keep a couple of those scheduled to add to the festivities from attending. No singer, and only one set of pipes. So MacFarlane called on a little extra participation from the guests, handing out poems for them to read aloud. Some came prepared with their own selections.
That included Karen Wood, the host's wife. She offered one of two tributes to Mary Oliver, an American poet who died at 83 this week.
But neither this remembrance, nor the recollection of some of the more unfortunate circumstances of Burns' own life were enough to cast a pall over the affair.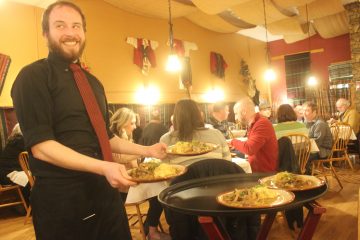 Not given the measured doses of fine Scotch whisky that were doled out throughout the evening. Each shot offered a distinctive taste of Scotland, whether the peat or the sea breezes allowed to waft through the warehouses where the whisky ages in oak barrels.
For their part, the Burns Night celebrants were happy to taste that breeze, and not feel it — the contrast between the warmth inside and cold outside, adding to the festivities.
Ending with a congregational singing of Burns' greatest hit, "Auld Lang Syne."