By DAVID DUPONT
BG Independent News
The man who would be Polka King came to visit Bowling Green last week.
Jan Lewan, whose life story inspired the Jack Black Netflix film "The Polka King," was part of a celebration of Polish American polka last Sunday (Dec. 9, 2018) at Bowling Green State University.
The event wasn't just a celebration of the music. It celebrated the music's growing presence in the BGSU's Music Library. Alumnus Steve Harris donated the library of the Vitak-Elsnic company to BGSU. From the late 19th century through the 1970s, the company was the leading publisher of polka music. Now BGSU has arguably the leading collection of polka scores.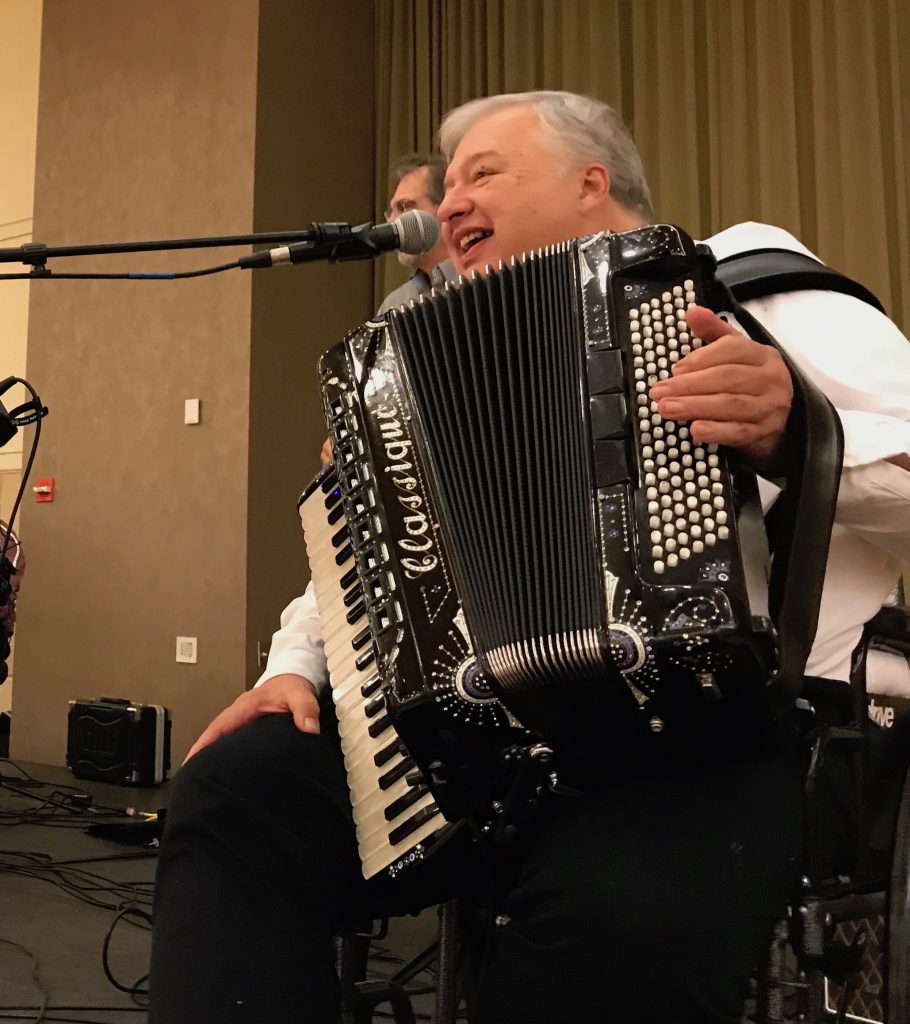 Not only was Harris on hand, but so was his brother Todd. They brought their horns, Steve, valve trombone, and Todd, a vintage 100-year-old silver cornet. The brothers had a band together, but it dissolved after the death of their brother Kent.
They were just part of a crew of musicians who joined the headliner Alex Meixner and his band on stage in the student union ballroom.
They presented a living history lesson in polka. Meixner's polka roots go back three generations. Joe Oberaitis, who was a guest on accordion and vocals, is a historian of the music with a large collection of recordings.
Meixner, who sings and plays accordion and trumpet, has also donated music to BGSU.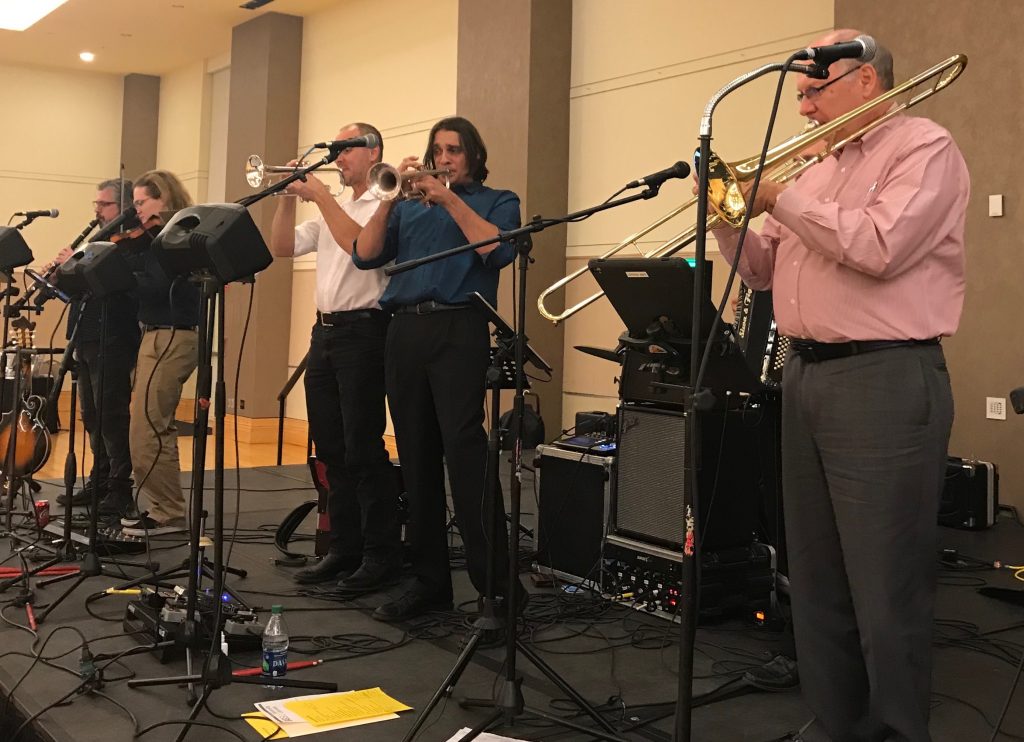 These donations of material came with monetary donations to help pay for the processing of the music. That's crucial, said Library Dean Sara Bushong. The library is seeking more donations to the Polka Preservation Fund to help maintain the collection.
Then there was Lewan, the Polish immigrant whose drive to be an American success story landed him in prison. He was convicted of conducting a Ponzi scheme, and bilking his large fan base.
In remarks at the show, he blamed people who worked for him for free and then turned against him. He blamed his ignorance of American laws. And bad fortune. There was the collapse of financial markets after 9/11. Then while touring, his band was involved in a traffic accident that cost two band members their lives.
After five years in prison, during which Lewan almost died when a fellow inmate slit his throat, he's still an anathema to some people.
BGSU Professor David Jackson, who has a sideline as a polka broadcaster, said he had people tell him they wouldn't attend the event because of Lewan's presence.
Lewan said that the movie was made about his life was a blessing. "The Polka King" has brought new fans to the music, he said.
Lewan credited Meixner, who worked on the soundtrack, with saving the sound of polka in the film.
The producers, Lewan said, wanted a more Bavarian style with tuba and an oom-pah-pah beat. Meixner set them straight, and the music that was used was true to what made Lewan such a beloved figure before his downfall. That's a sound that draws on imported folk songs delivered in a brassy, jazz-influenced style.
When Lewan took the stage at Bowling Green he showed the ebullience that captivated fans. He revved up the crowd, throwing out red handkerchiefs and engaging listeners in a call and response.
This was the kind of performance that the performers hope make polka a living music, as well as one whose history is preserved in the library archives.