By DAVID DUPONT
BG Independent News
For a touring musician like JT Nero festivals offer a benefit beyond a paying gig.
Nero and his band, Birds of Chicago ,will be returning to the Black Swamp Arts Festival this year, and he remembers his 2017 visit fondly. "We had a hell of a time, an amazing time. They really curate interesting and eclectic slate of bands," Nero, who grew up in Toledo, said. "It's fun not just to come and play but to hang out and hear the other music. From what I've been able to tell, they've always done that."
Touring musicians often miss out on hearing what other performers are up to. At a festival like Black Swamp "we plug in and see where our peers are at and see as much music as we can."
The Black Swamp Arts Festival aims to please, musicians and listeners alike, so a mix of performers in a cornucopia of styles will again grace the Main Stage this year, Friday, Sept. 7 through Sunday, Sept. 9. Schedules for the festival's other two stages will be forthcoming later this summer with some Main Stage acts playing second shows at those venues.
Headliners include Karl Denson, the saxophonist from the Rolling Stones' touring band, and a New York funk band with a beat that matches its eye-catching name, Pimps of Joytime.
The focus, said Cole Christensen, who co-chairs the festival's performing arts committee, is fun.
Last year with high expectations as the festival celebrated its 25th year, the committee rolled out some heavy-hitters, including the Blind Boys of Alabama.
This year, Christensen and co-chair Tim Concannon, wondered: "How could we have a more fun party atmosphere? How could we have a combination of really enjoyable acts that would appeal to a lot of people and would have a really good fan base?"
Drawing on some recommendations from friends near and far, Christensen thinks they've achieved that goal.
Friday's headliners feature bluegrass performer Billy Strings. "He'll bring it fast, hot and furious," Christensen said of the guitar picker from Kalamazoo, Michigan.
Setting the stage for him will be the San Antonio, Texas-based rockabilly band Two Tons of Steel. Alex Hann, who chairs the festival's site and logistics committee, recommended booking the band.
Closing Friday will be Pimps of Joytime. The band describes its sound as being at the "intersection of Brooklyn's indie music scene, New Orleans funk and San Francisco soul."
"Party music," is Christensen's assessment.
Saturday's show brings back Birds of Chicago, a crowd favorite. Fronted by Nero and his wife Allison Russell, the band performs thoughtful, evocative original songs with ingratiating harmonies.
Another band founded by Birds' guitarist Dan Abu-Absi, Radio Free Honduras, features the songs and vocals of Honduran musician Charlie Baran. They will perform earlier on Saturday.
Cordovas, named as a band to watch by "Rolling Stone," will also be o the Saturday bill. The country-rockers from Nashville feature four-voice harmonies that will have some thinking of Crosby Stills, Nash & Young.
Christensen expects Karl Denson's Tiny Universe to provide a blast of high energy jazz funk. "They have quite a following on the jam scene," he said.
Closing out the night be Shinyribs, another Austin band.
The band was suggested by a fan of the festival, Christensen said. Kevin Russell, formerly of The Gourds, is "a dynamic frontman who doesn't take himself too seriously.
Shinyribs, which includes the Tijuana Trainwreck Horns, describes its show as: "hip shaking, belly laughing, soul-singing, song-slinging, down-home house party." Fitting the festival's open minded proclivities "all styles of American music are likely to be touched on, squeezed on, kissed on."
That approach is encapsulated on Sunday's Main Stage lineup.
Singer and guitarist Samantha Fish, a rising star o the contemporary blues scene, will close out the festival. Before her will be Kittel & Company another genre-bending ensemble of violin, cello, mandolin and hammered dulcimer. They blend folk, jazz, classical, and rock. This will mark leader Jeremy Kittel's return to Bowling Green. He appeared at the university as a member of the Turtle Island String Quartet in 2011.
Another returnee will by Nikki "D" & The Browns a.k.a. The Sisters of Thunder, a sacred steel gospel band from Toledo.  The leader made cameo appearances with The Slide Brothers, a sacred steel super group, when they appeared at the festival.
Each Main Stage show opens with a local performer. Drew Joseph, a regional rocker, starts the festival on Friday. On Saturday the psychedelic folk-rock ensemble Tree No leaves warms up the stage. Tim Tegge and the Black Swamp Boys, long-standing figures on the local music scene, are the openers Sunday. Also, Detroit blue legends Harmonica Shah and guitarist Billy Davis will play an early set on Saturday.
All and all, JT Nero should be entertained.
FRIDAY, Sept. 7
SATURDAY, Sept. 8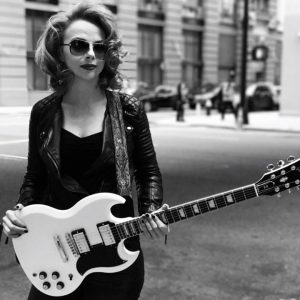 SUNDAY, , Sept. 9