By JAN LARSON
BG Independent News

In a world frantic to build higher fences, the breakfast in Bowling Green instead offered a bigger table.
The fifth annual Community Interfaith Breakfast brought together Buddhists, Christians, Hindus, Jews and Muslims. Breaking bread at the same tables were students, senior citizens, teachers, and elected officials.
The breakfasts began five years ago, after Not In Our Town Bowling Green was created as a response to racist incidents in the community.
"So here we are, five years later. Strong and united," said Mayor Dick Edwards. "Committed to the Golden Rule."
The theme of this year's breakfast was "Building peace when there is no peace."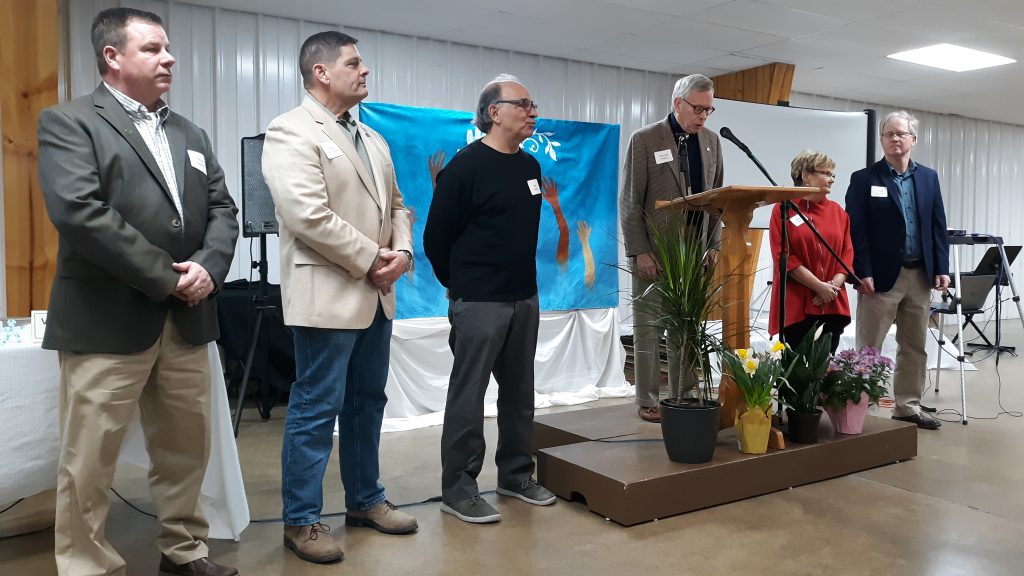 Bowling Green City Schools Superintendent Francis Scruci talked about the conflict in the world.
"Everywhere we look, we see unrest," Scruci said. "We see a world conflicted by hate and ignorance."
Yet on playgrounds, children play with each other regardless of race, color or socio-economic backgrounds.
"We forget the importance of childhood innocence," Scruci said. "Let there be peace on earth, and let it begin with each of us."
Bowling Green State University President Rodney Rogers talked about the ongoing effort needed to bring about peace.
"Every day we must work to build a more just society," he said.
This year's program featured local residents representing different faiths, talking about stereotypes, inclusion and diversity. A videotape showed Herb Dettmer representing conservative Christianity, Rachel Feldman representing Judaism, Simon Morgan-Russell representing Buddhism, Ahmad Mehmood representing Islam, Vijaya Shrestha representing Hinduism, and Marcy St. John representing progressive Christianity.
Feldman shared stories of people putting swastikas in her high school yearbook. Mehmood told of people shouting "go back to your country" as he rode his bicycle through Bowling Green. And St. John talked about being labeled as the wrong kind of Christian because she advocates for LGBTQ rights.
All spoke about how their faiths call on them to be kind to others, regardless of their differences.
"My faith doesn't call for a higher fence. It calls for a bigger table," St. John said.
The breakfast program also featured a panel of speakers from different faiths, reacting to the video.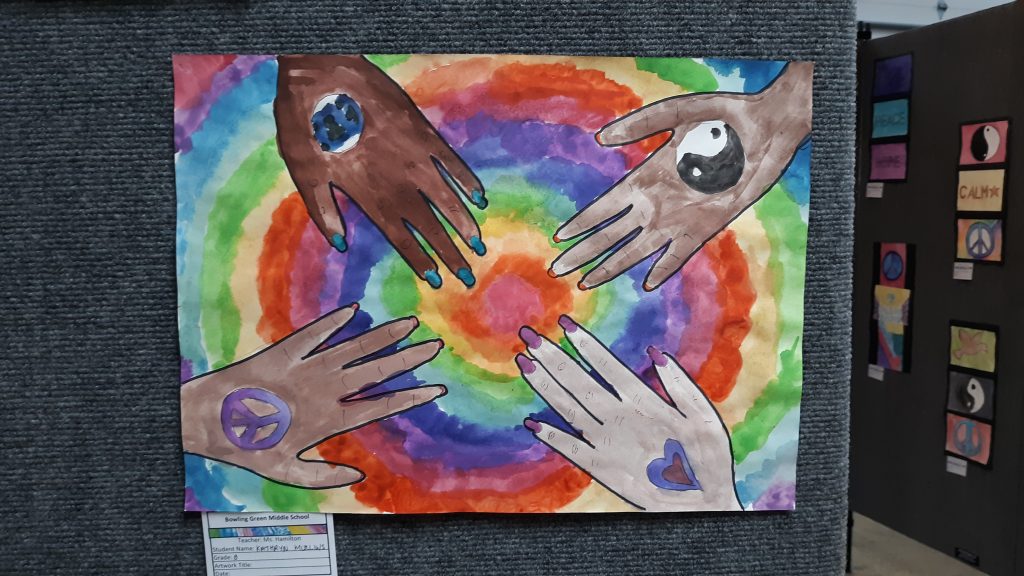 The image of a bigger table "really resonated with me," said Phil Dickinson, whose faith is Buddhism.
"It's about being kind to one another. We live in a society where to be cruel is cool and being kind is not so fashionable," Dickinson said. "The practice of being human is like swimming upstream."
Joseph Jacoby talked about the experiences we all bring with us – noting the hurt caused by the swastikas in the yearbook.
Rev. Andrea Curry talked about the need to hear one another.
"We need to do more listening- learn each other's stories," she said. "It's a lot easier to hate someone if you don't know their story or who they are."
Imam Farooq S. Aboelzahab talked about how people should learn of other faiths.
"Of course there is a lot to be done," he said. "We should really open our hearts."
Vijaya Shrestha also spoke of open minds and hearts.
"Let them do whatever their faith is," she said. "I'm Hindu, if somebody asks me. But I feel like I belong to all religions."
"We are all God's children," Shrestha said.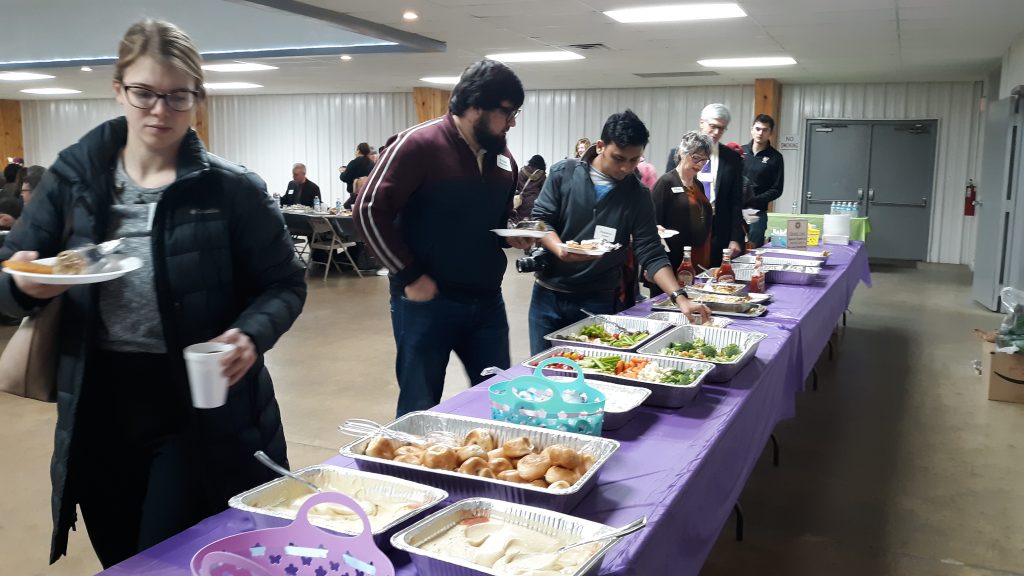 The breakfast featured food donated by South Side 6, and coffee from Grounds for Thought. Music was provided by the BGHS Madrigals, and artwork was created by Bowling Green Middle School students.
At the conclusion, Emily Dunipace, Not In Our Town community co-chair, said she was leaving with renewed optimism.
"I'm walking away this morning with a wonderful sense of hope," Dunipace said. "We're creating a Bowling Green that welcomes everybody."
"May we go forward as a community in the name of peace and understanding and respect for one another," Edwards said.